Program Manager, ETCP
The Entertainment Services and Technology Association (ESTA) is looking for a Program Manager for its nationally recognized Entertainment Technician Certification Program (ETCP). The Program Manager will work with some of the most well-recognized individuals in the entertainment technology field to promote the safety of performers, audience members, and backstage personnel by promoting the certifications of technicians. ESTA is leading the world in producing standards for the safety of all involved in the entertainment industry and ETCP Certified Technicians insure that those standards are being followed. If you are interested in being involved in the exciting world of live entertainment, please submit your resume by October 31st, 2020.
---
Position Overview
The Program Manager for ETCP is responsible for the administration, communication, oversight, and overall advancement of the program within the broader Entertainment Services and Technology Association (ESTA). The Program Manager is accountable for achievement of the established performance metrics within the strategic plan as relates to the program and is responsible for all milestone management, reporting, and tracking of the program's key metrics. This role is accountable for the oversight and personnel management of the Program Coordinator (where applicable) and may include other duties from time to time by the Executive Director as required to maintain or enhance ESTA's attainment of mission or vision. This position reports directly to the Executive Director. This position works closely with the ETCP Chairs and Council members.
Key Job Responsibilities
Engagement
Accountable to identify and keep contributing and influential program participants engaged, informed, and connected with the program in ways that maximize participant benefit and program effectiveness
Works with ESTA staff and executive leadership, the ETCP Council, and the Subject Matter Experts (SME's), in order to fulfill the program's mission and vision
Works with the test development company in order to maintain the integrity of the various programs
Consistently demonstrate professional conduct, adherence to association bylaws, and adherence to all association SOPs or directives approved by the Board of Directors
Responsible to create a harmonious, productive, streamlined, and results-oriented team environment
Communications
Responsible to provide timely internal communication and reports to the Executive Director, committee chair(s) and the Council to enable them to effectively understand the current state of the program
Accountable to respond to all emails, calls, and general requests within 48 hours of receipt during business hours. Quick solutions should be offered where appropriate, or when more time is needed to formulate a solution or response, a designated response due date should be mutually agreed
Responsible for organizing and effectively communicating the budgeting and operational needs of the program to the Executive Director, ETCP Council Chairs, and the Council.
Program data collection, editing, and distribution of all documents to program stakeholders
Authoring and distribution of written columns or publications, where applicable
Responsible for communicating effectively with all applicable regulatory agencies, partners, affiliates, and the ETCP Council on all program matters, as needed
Responsible for organizing and effectively communicating travel, operational, or budgetary needs to the Executive Director to ensure proper planning, approvals, and execution
Operational Management & Staff
Accountable for milestone and metric tracking of all program-specific elements, to include reporting on (but not limited to) current number of participants, historical trending of participation and budgeting, and forecast of participation and budgeting elements
Responsible for attending all program meetings, telephone conferences, or other meetings as may be applicable to support and advance the program
Responsible for attending and supporting events, tradeshows, or exhibitions as may periodically be required to promote the program and ESTA
Accountable for document management as described in Program Policies and Procedures
Ensuring all relevant documents are uploaded to a Central Database in a timely and consistent manner for recordkeeping
Responsible for personnel management, inclusive of performance management, hiring, and terminations of Program Coordinators, as may be applicable
Job Requirements
Bachelor's degree in a related area of study (preferred)
Five or more years program management experience
Experience and skill in working with Executive and volunteer leadership
Demonstrated ability to self-start, meet deadlines, and oversee Program Coordinators (as applicable)
Effective relationship management skills and experience
Tactical thinking and planning
Ability to envision and convey the program's future and mission to program participants
Previous success in establishing relationships with influential program participants and contributors (company or individual) to help secure the long-term success and credibility of the program
Solid organizational abilities, including planning, program maintenance, and task facilitation
Key Competencies
Manages ambiguity
Data management acumen
Organizational acumen
Ensures accountability in management
Drives quality results
Strong written and oral communication skills
Strong work ethic with a high degree of energy and accuracy
Builds networks & relationships
Physical Requirements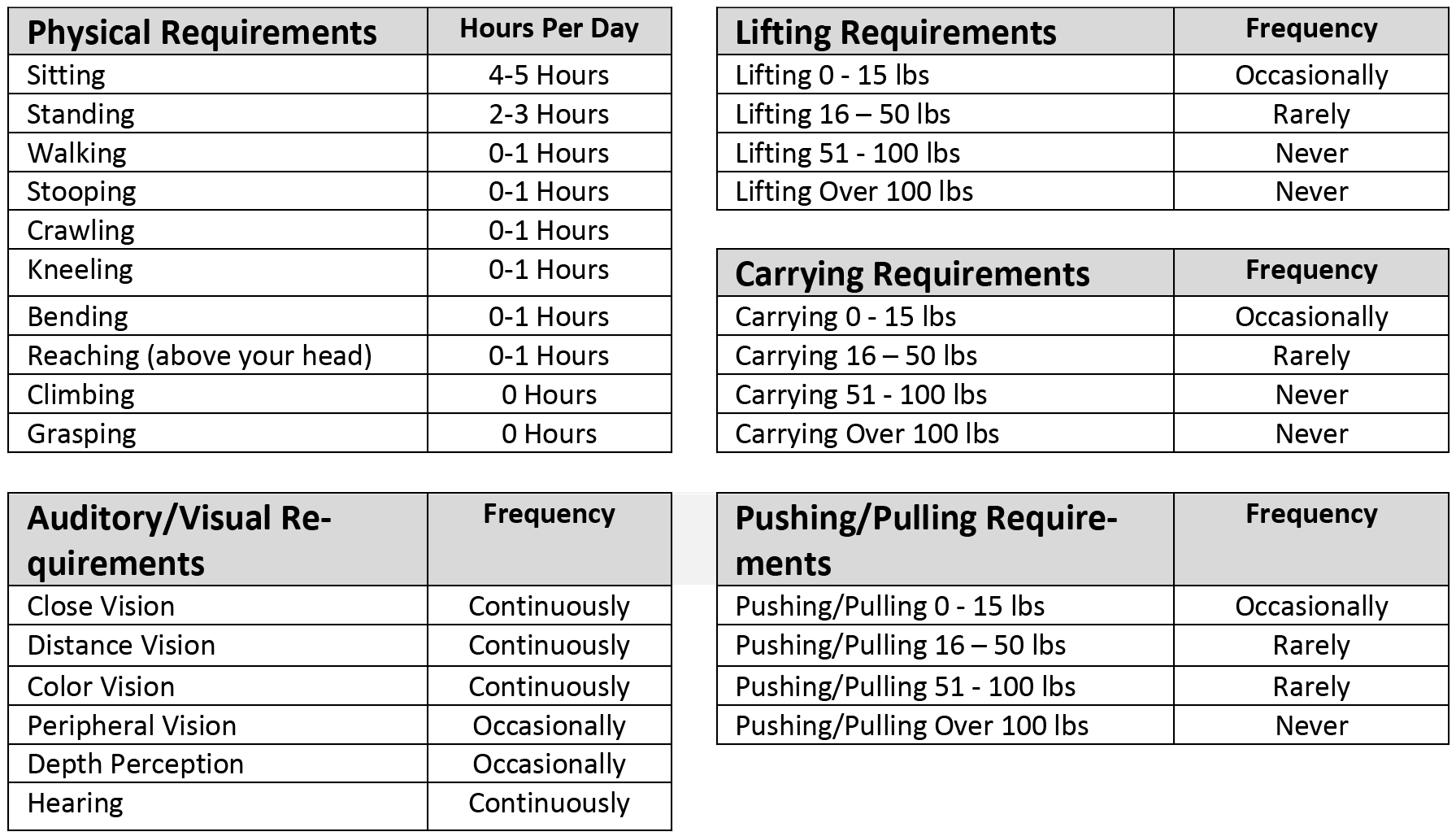 Work Environment
This is a remote working position. Candidates should have space for a home-office that offers a moderately private and quiet environment. Team members will visit other work locations for meetings or for other business reasons. Working times will include days and may include evenings, weekends, and holidays. As a general rule, full-time team members shall be available during the normal work hours of 9a-5p in their local time zone. A total average of 2000 work hours per year with 40 hours per week on average is expected (understanding that special event schedules may vary). Special schedules notwithstanding, the general rule applies to help maximize efficiency and advance collaborative work projects. Professional appearance and conduct should be adhered to for all meetings and events. This position will require some travel, including possible international travel.
Salary
Salary is negotiable based on experience.
Benefits
Full-time employees are eligible to participate in the benefits packages offered by Abel HR, ESTA's HR management firm. Some of the benefits have additional expense to the employee, but include health insurance, FSA/HSA plans, life, disability plans, 401k, and more.