ETCP Press
SAFETY & HEALTH IN ARTS PRODUCTION & ENTERTAINMENT JOINS THE ETCP COUNCIL
2008-04-10
Safety & Health in Arts Production & Entertainment (SHAPE) has accepted a seat on the ETCP Council. SHAPE is a not-for-profit organization that was established in 1998 as the safety and health association for the performing arts and motion picture industry in British Columbia. This organization was created at the request of industry representatives and the Workers' Compensation Board of British Columbia in recognition of the unique nature of the entertainment industries.
SHAPE has appointed Brent Rossington, who is the Safety and Health Consultant specializing in Performing Arts. Brent has recently developed the PAS (Performing Arts Safety Program), specifically designed for the performing arts industry (theatre, dance and music) to assist in instituting safer practices and procedures. His ongoing duties include incident investigations, site assessments and being available as a resource for performers, producers, and anyone with concerns about workplace safety in the Performing Arts.
SHAPE's General Manager, Dawn Brennan, said, "We look forward to a strong partnership with ETCP because SHAPE's mandate, 'To work with employers and workers in British Columbia's arts production and entertainment industries to improve health and safety in the workplace' aligns with ETCP's work."
ETCP Council Chair, Tim Hansen commented, "The ETCP Council is excited about a representative from SHAPE joining the Council. Their years of health and safety experience will be a valuable addition to the Council. We are also pleased that they will broaden representation from Canada, and help expand the North American acceptance of the program."
The ETCP Council members are key leaders drawn from entertainment business, labor, facilities, associations, and academia representing the diversity of the entertainment industry. Membership includes AMPTP, BASE Entertainment, Cirque du Soleil/MGM MIRAGE, CITT, ESTA, IAAM, IATSE, InfoComm, The League, Live Nation, PRG, TEA, and USITT. ETCP is an ESTA initiative created to promote industry safety.

/END/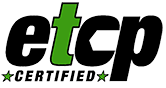 ABOUT
About ETCP
Code of Ethics
Council Members
FAQ
Staff Listing
Test Developers
ETCP SPONSORS
Sponsors
Media Partners
ETCP NEWS
ETCP Press
ETCP Press Archive
Protocol Articles

RSS Feed