ETCP Press
Vortek Dealer Training Program Approved for ETCP Renewal Credits
2010-04-19
VICTOR, N.Y. - April 19, 2010 - Vortek, a world leader in the design and manufacturing of automated rigging, offers a two-day, dealer training program. This course, Vortek Dealer Training, Automated Rigging Solutions, is now an approved ETCP Recognized Training Program. ETCP Certified Technicians can receive 11.25 ETCP renewal credits for attending the course.
"We are proud to provide dealer training classes that meet the high criteria established by the ETCP through the Entertainment Services & Technology Association (ESTA). The program recently reached the milestone of certifying one thousand technicians since its inception in 2005," said Vortek Operations Manager Dave Rossi.
Vortek, a division of Daktronics (Nasdaq-DAKT), structured a comprehensive training program with Dave Lane, the company's controls and service engineering manager, as the principal trainer. Lane has been involved in the development of the Vortek product since 2001. "We not only give our dealers product knowledge, we emphasize hands-on training. Dealers can select from the simplest to the most advanced learning modules during our four scheduled 2010 training seminars," Lane said.
"We respect the integrity and prestige of the theatre rigging profession," Lane added. "Vortek is proud to help recognize individuals validating the skills and knowledge established by the Entertainment Technician Certification Program." For more information on Vortek's training program contact sales@vortekrigging.com.
About Vortek
Vortek is a world leader in the design and manufacturing of automated stage rigging systems. The Vortek automated rigging system was introduced in 2003. Consisting of compact, motorized hoists with pre-engineered wireways and easy to use stage level controls, Vortek offers a level of convenience never before seen in stage rigging. It provides design versatility that makes it an ideal solution for both new construction and renovation projects alike.
Vortek designs, manufactures and markets rigging systems for theatrical, architectural and arena applications. Vortek is a division of Daktronics. For additional information on Vortek and its rigging systems, visit the company's World Wide Web site http://www.vortekrigging.com/, e-mail the company at sales@vortekrigging.com or call 1-866-4VORTEK.
About Daktronics
Daktronics has strong leadership positions in, and is the world's largest supplier of large screen video displays, electronic scoreboards, computer-programmable displays, digital billboards and control systems. The company excels in the control of large display systems, including those that require integration of multiple complex displays showing real-time information, graphics, animation and video.
Daktronics designs, manufactures, markets and services display systems for customers around the world, in sport, business and transportation applications. For more information, visit the company's World Wide Web site at: http://www.daktronics.com, e-mail the company at sales@daktronics.com, call (605) 697-4300 or toll-free (800) 325-8766 in the United States or write to the company at 201 Daktronics Dr. P.O. Box 5128 Brookings, S.D. 57006-5128.
Cautionary Notice: In addition to statements of historical fact, this news release contains forward-looking statements reflecting the company's expectations or beliefs concerning future events, which could materially affect company performance in the future. The company cautions that these and similar statements involve risk and uncertainties including changes in economic and market conditions, management of growth, timing and magnitude of future contracts and other risks noted in the company's Securities and Exchange Commission filings which may cause actual results to differ materially. Forward-looking statements are made in the context of information available as of the date stated. The company undertakes no obligation to update or revise such statements to reflect new circumstances or unanticipated events as they occur.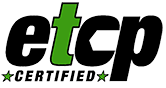 ABOUT
About ETCP
Code of Ethics
Council Members
FAQ
Staff Listing
Test Developers
ETCP SPONSORS
Sponsors
Media Partners
ETCP NEWS
ETCP Press
ETCP Press Archive
Protocol Articles

RSS Feed